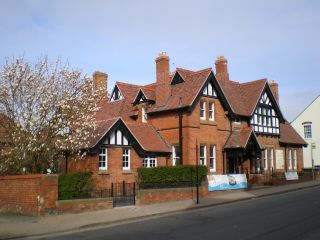 LADT has  approximately 1,600 sq ft (150 sq m) of prestigious managed workspace at the Old Cottage Hospital Studios, Ledbury for young entrepreneurial businesses.
The building has won four awards.
Almost all of our Studios are currently let to young entrepreneurial businesses including  a bio-technology company,  Pilates Studio and a property recruitment specialist. Please contact  local agents John Goodwin if you are interested in renting a studio
http://www.johngoodwin.co.uk/
For information on the six shared-equity flats for local people contact Two Rivers Housing.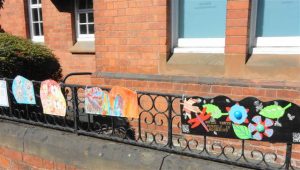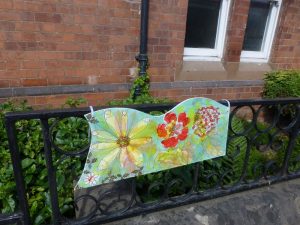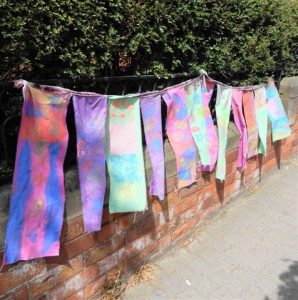 During the Poetry Festival,  Poetry workshops took place in Studio 6.
A local community artist worked with local groups who couldn't get out to make decorative banners to wrap the venues used in the Poetry Festival. These were some of our "wrappings" on the front  railings